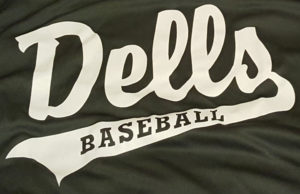 Dell Rapids picked up their fourth straight win on Monday, April 17th, after an 11-0 victory in Baltic.
Dell Rapids scored in the top of the second inning after an RBI groundout by Keegan Miller to score Nate McKee. Dell Rapids led 1-0 after the second inning. Dell Rapids then scored four times in the top of the third inning. Carter Gullickson had an RBI walk, McKee was hit by a pitch to score another run, Josh Roemen scored on a passed ball, and Miller had an RBI single. Dell Rapids added six runs in the top of the sixth on hits by Roemen and JD Holm.
Adrian Juba, Elijah Story, Roemen, Holm, Gullickson, and Miller all had hits in the game. Roemen and Miller had two RBIs each. Holm, McKee, and Gullickson each had an RBI. Trevor Pulscher started the game on the mound pitching three innings giving up three hits while walking one and striking out one. Gullickson pitched the final three innings giving up two hits while walking one and striking out five.
Dell Rapids (5-3) will host Sioux Falls Roosevelt on Tuesday, April 18th, at 5:30 p.m. at Rickeman Field.
| | | | | | | | | | | | |
| --- | --- | --- | --- | --- | --- | --- | --- | --- | --- | --- | --- |
| | 1 | 2 | 3 | 4 | 5 | 6 | 7 | | R | H | E |
| Dell Rapids | 0 | 1 | 4 | 0 | 0 | 6 | x | | 11 | 6 | 0 |
| Baltic | 0 | 0 | 0 | 0 | 0 | 0 | x | | 0 | 5 | 3 |