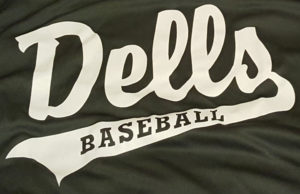 Dell Rapids took the next step towards a third straight state tournament appearance with an 11-1 opening round win in the regions against Chester/Colman-Egan/Flandreau on Monday, May 15th, in Dell Rapids.
Dells scored three runs in the bottom of the first inning. Josh Roemen scored on an fielder's choice RBI by Nate McKee. Carter Gullickson scored on an error. Seth Anderson scored on a double, and Dell Rapids led 3-0 early. Dell Rapids scored two more in the bottom of the third on RBI singles by Austin Ellingson and Keegan Miller. C/CE/F scored their lone run on the top of the fifth inning, but Dell Rapids answered with six in the bottom of the inning to end the game on the 10-run rule. Anderson scored on an error, Ellingson scored on a wild pitch, Eddie Price had an RBI single, Logan Ruesink scored on an error, and Gullickson had an RBI double and then scored later in the inning on an error to end the game.
Roemen, Gullickson, Ellingson, and Miller all had two hits each. Price, McKee, and Anderson also had hits. Ellingson had two RBIs in the game, while Price, McKee, Gullickson, and Miller all had one RBI. Roemen pitched all five innings giving up one earned run on two hits while walking one and striking out seven.
Dell Rapids advances to the Super Regional which will be held at Rickemen Field in Dell Rapids on Tuesday, May 23rd. Dell Rapids will play either Volga or Madison at 3:30 p.m. Deuel Area will play Oldham-Ramona-Rutland at 5:30 p.m. The winners of the two games will face one another at 7:30. The winner of the Super Regional will advance to the State B Final Four.
| | | | | | | | | | | | |
| --- | --- | --- | --- | --- | --- | --- | --- | --- | --- | --- | --- |
| | 1 | 2 | 3 | 4 | 5 | 6 | 7 | | R | H | E |
| C/CE/F | 0 | 0 | 0 | 0 | 1 | x | x | | 1 | 2 | 6 |
| Dell Rapids | 3 | 0 | 2 | 0 | 6 | x | x | | 11 | 11 | 0 |